DermaScreen:
Luxurious Daily Sun Protection...
Designed By Dr. Mark Rosenberg
Age-defying tinted sunscreen with triple protection against premature photoaging caused by UVA/UVB rays, high energy visible (HEV) light, and pollution.

Visibly boosts skin firmness and vitality.
Improves the look of fine lines, wrinkles, sagging, and dark spots.
Neutralizes 3 classes of harmful free radicals (oxygen, nitrogen, and carbon).
Calms visible surface redness, irritation, and sensitivity.
Silky hydrating formula that can be used alone or as a makeup primer..







"I Use It Every Day On My Face…
It's Light And Goes On Clean"
You know that you should be using sunscreen every day… especially on your face.
And thanks to Dr. Mark Rosenberg, there's finally a daily-use facial sunscreen that doesn't just keep you safe…
...but it can actually improve the appearance of your skin! And today, this luxurious new formula is finally available.
SPF 40 - designed for sunny Florida, now shipping across the US.


Light As Air - glides onto your skin like a light, sensuous serum.


No Greasy Residue - absorbs quickly and easily, you'll forget it's there!


Anti-Aging Peptides - tighten and firm your skin while you're protecting it.


Lightly Tinted - smooths out fine lines, age spots, and discoloration.


Eco-Friendly - Vegan, cruelty-free, non-comedogenic, and reef-safe.
Designed In Sunny Florida,
By Its Top Cellular Wellness And Longevity Doctor
For over twenty years, Dr. Mark Rosenberg has been helping his patients be at their absolute best health - from what's going on inside their bodies at a cellular level, all the way to how they look and feel.
Anti-Aging, immunity, energy, beauty… True health happens and shows, inside and out.
And with Florida's year-round sun, protection isn't optional for his patients - it's mandatory. The sun can cause seemingly harmless damage that leads to much more serious conditions like skin cancer - the most common type of cancer in the United States.
So when Dr. Mark Rosenberg set out to create a daily-use sunscreen, he knew that nothing but the best would do.
That's because…
The Sun Makes Your Skin
Wrinkled, Saggy, Spotted, and Leathery
Every time you're in it, it's blasting you with ultraviolet (UV) rays. There are three types of UV rays: UVA, UVB, and UVC.
Ultraviolet-A rays have a longer wavelength, and are associated with skin aging.
Ultraviolet-B rays are a little stronger, but a little shorter. They are associated with burning, causing sunburns, and skin cancer.
Ultraviolet-C rays from the sun react with the ozone and do not reach the ground.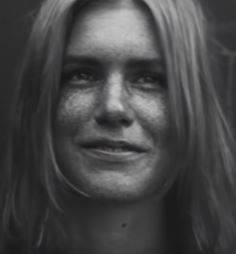 The sun is the main source of this skin-damaging light - especially between 10AM, and 4PM, when it's at its brightest.
But it's not just the sun you have to worry about.
UV rays can also come from man-made sources like cell phones, computer screens, tanning beds, mercury lamps, and UV sanitizing bulbs made to kill bacteria.
And while cell phones and computers don't produce nearly as much UV as the sun, let's face it: we stare at them all day, from a foot or two away!
The fact is…
Anyone Who Cares About Their Skin
Needs To Try DermaScreen Today

DermaScreen is a hydrating and firming facial sunscreen with broad-spectrum protection.
It defends your precious skin from the UVA and UVB rays that cause it to age...
...as well as the digital "high energy visible" (HEV) light that zaps you for hours a day.
DermaScreen's active ingredient - zinc oxide - sits on your skin and absorbs, scatters, and reflects ultraviolet radiation.
Even better - DermaScreen has been loaded with peptides that visibly improve skin quality...
...so you can wear it beneath your foundation for an extra beauty boost!
And since it was formulated by a longevity and cellular wellness doctor, you can rest assured that it's irritant-free, and safe for sensitive, rosacea-prone, and post-procedure skin.
Introducing Dr. Rosenberg's Proprietary Formula:
PROTECTION… with 8% Zinc Oxide: Provides protection from damaging UVB (burning) and UVA (aging) rays—while calming skin that is red, irritated, or sun-damaged.

This soothing mineral works like a sponge to absorb the sun's UVA & UVB rays… then to scatter and reflect them. Zinc oxide is considered the safest, most effective sunscreen ingredient… as well as the best at protecting the skin.



Dr. Rosenberg gave DermaScreen a full 8% pure zinc oxide. So you can be sure, your skin will be safe from the harmful UV rays of the sun.




STIMULATION... with Winter Cherry: Since DermaScreen will be one of your first layers, Dr. Rosenberg included this potent antioxidant.



Winter Cherry can help stimulate the production of natural protective oils in your skin… and fight the damage caused by years of sun exposure.




DETOXIFICATION… with LipoChroman®: Inspired by natural vitamins, Lipochroman offers triple protection from three types of free radicals: oxygen, nitrogen, and carbon.



This powerful detoxifying antioxidant has shown in studies to reduce the appearance of wrinkles caused by harmful UVA rays... prevent premature skin aging due to environmental toxins... and protect the skin from oxidation.




HYDRATION… with Peptides: Moisturize, hydrate, and improve your skin's elasticity.

The rejuvenating rice-derived peptides in DermaScreen support youthful collagen and elastin in the skin, visibly minimizing premature lines, wrinkles, and loss of firmness.



Scientifically speaking, peptides are strings of amino acids, which make up the skin's building blocks. These building blocks include collagen and elastin in the skin.





Without these proteins, we get wrinkles. With an infusion of firming peptides, your skin remains firm, not bouncy.




BRIGHTENING… with Galangal Root Extract: This ancient ayurvedic root will make your skin glow like it was sun-kissed… but not burned! It reduces the appearance of redness, as well as the appearance of scars… and can even help purify clogged pores and reduce acne!


NO IRRITATION... DermaScreen is free of silicone and octinoxate - two of Dr. Rosenberg's big "no no" ingredients in sunscreens. Please note that DermaScreen does contain octisalate, octocrylene, and homosalate.
DermaScreen Is Strong Against The Sun…
But Gentle On Sensitive Facial Skin
You diligently apply sunscreen to protect yourself from dangerous UV exposure that can lead to skin cancer, dark spots, and wrinkles.
But if you have sensitive skin, it's frustrating when sunscreen has the opposite effect, triggering irritation or redness rather than protecting and improving your complexion.
Instead of using harsh chemicals, Sun Coast Science's DermaScreen Sunscreen contains 8% zinc oxide, giving you the safest, most natural protection from the sun's damaging rays, without irritation.
There's no silicone, oxybenzone, avobenzone, or octinoxate. You won't have to worry about it clogging your pores or causing unwanted breakouts.
Even if you have rosacea or acne… or recently had a cosmetic procedure.
We believe that DermaScreen is the very best sunscreen in the world… and it's finally ready for you to try it today.
Take A Full Year To Try DermaScreen…
100% Risk-Free
Every bottle of DermaScreen is sold with our unconditional one-year guarantee.
Order one, three, or even six bottles today.
Put them to the test, and see just how much you love them.
And if you don't - for any reason - just call or write to us for a hassle-free, 100% refund.
It's the best guarantee in the industry, and it's one we're confident making with Dr. Rosenberg's impeccable formulas.
Let's Talk About Skin Cancer
Wrinkled, saggy, leathery skin can make anyone feel older than they are…
But those problems are trivial compared to skin cancer.
Skin cancer is the most prevalent type of cancer in the United States, with more than two million people diagnosed annually.
The majority of cases are caused by exposure to ultraviolet (UV) light generated by the sun or indoor tanning devices.
Yet, dermatologists say this damage is completely preventable.
It can often be cured if it is found and treated early.
Here are three additional essential tips to shield and protect your skin:
Never allow your skin to burn: Red skin from the sun indicates inflammation. A severe sunburn will only increase your risk of developing skin cancer.

Additionally, your risk of developing melanoma, the most aggressive form of skin cancer, doubles if you have five or more severe sunburns over the course of your lifetime.


Seek shade outdoors: Between the hours of 10am and 4pm is when the sun's harmful UV rays are at their peak intensity. To protect your skin, shift to spending your time in the shade.

However, still keep your DermaScreen sunscreen applied every couple of hours because the sun's rays can bounce indirectly off buildings, glass, grass, the ocean, etc.


Apply DermaScreen sunscreen every day: Even if you spend most of your time indoors, it is essential to wear DermaScreen, because harmful UV rays can penetrate windows and reach you in other ways.
Keep in mind DermaScreen Broad Spectrum SPF 40 Sunscreen is a moisturizer, as well as a makeup primer.
That makes it easy and convenient to protect yourself every day.
Ready to make DermaScreen Broad Spectrum SPF 40 Sunscreen a part of your new morning ritual?
A Personal Message From Dr. Rosenberg
Here in Florida, the sun is our best friend… but if we're not careful, it's also our worst enemy. So when I designed DermaScreen, I knew that it needed to be something that my patients would love using every day. It had to be light, and easy to apply… it had to be free of any irritants, and safe for animals and the planet… of course, it had to offer full-spectrum protection… and since I knew it could be sitting beneath makeup, I wanted it to make the skin firmer, moister, and more radiant. It wasn't easy, but I'm incredibly proud of what our formulators have produced. I'm confident that DermaScreen is going to become one of your favorite skincare habits. I can't wait to hear how much you love it too!
- Dr. Mark Rosenberg