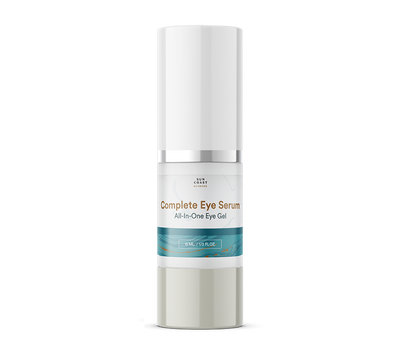 Dr. Mark Rosenberg on Complete Eye Serum
What's the first thing you notice about someone else? In a recent survey of 2000 people, 69% of respondents said it was the eyes! So if your eyes are showing signs of aging, treat them with our Complete Eye Serum for everything they need to look tighter, brighter and younger. This formula delivers an instant effect, and the results can only get better with time.
Dr. Mark Rosenberg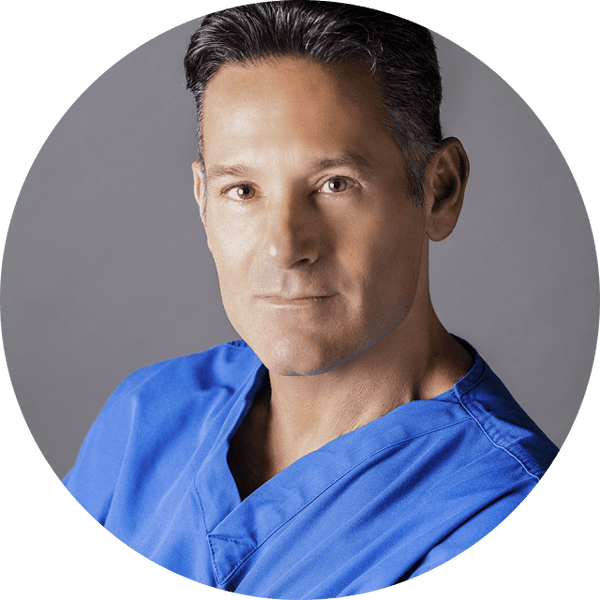 The Top Reasons To Take Complete Eye Serum
According To The Clinical Studies
Every individual is unique. As such, your results can and will vary. These statements have not been evaluated by the Food and Drug Administration. This product is not intended to diagnose, treat, cure or prevent any disease or illness.
Designed With Care
By Dr. Mark Rosenberg
All Sun Coast Sciences topicals are carefully designed by Dr. Mark Rosenberg. They contain unique combinations of potent, patented compounds. In our Complete Eye Serum, you'll find...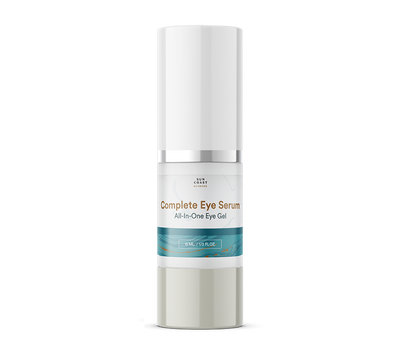 SesaFlash
An instant dose of moisture and tightness, SesaFlash has been shown to dramatically reduce the look of fine lines, in five minutes or less.

Matrixyl 3000
A long-term approach to fine lines and sagging. One study showed that this peptide led to 8.6% thicker skin, 16% less roughness, and 68% less wrinkle depth!

EyeLiss
The "fluid flusher" for improving circulation in the under-eye region, this compound can help reverse the the look of those puffy, dark bags

Haloxyl
The "dark circle destroyer," Haloxyl helps smooth out the state of dark, uneven or dull skin, leaving it clearer and brighter.
How Much To Use
& When To Use It
Use Complete Package Serum twice a day, morning and night, for best results. It's a perfect "base layer" to apply under your SPF, concealer, or any other makeup. The formula melts into your skin with no flaking or residue. Results get better with time, so make sure to stock up for the best savings and results.
Frequently Asked Questions
With Dr. Mark Rosenberg
How Does Complete Eye Serum Work?
Matrixyl 3000 is the fine line fixer. It strengthens your collagen and elastin, and tighten up those wrinkles and weak skin.
Eyeliss is the fluid flusher. It de-puffs your capillaries, and drains the appearance of fluids from your bags.
Haloxyl is the dark circle destroyer. It smooths out your pigment, and banishes those tired-looking dark circles.
And SesaFlash is the instant tightener by immediately removing wrinkles and instantly making you look younger.

How Do I Use Complete Eye Serum?
Use one little pump for each eye. Rub it in for about thirty seconds, twice a day. You can even wear it on its own or under makeup.
How Quickly Will I Receive My Order?
Complete Eye Serum orders are packed every afternoon, M-F, at our clean warehouse, and sent out via USPS Priority Mail the following day. Depending on how far you live from our warehouse, you can expect your shipment to arrive within 2-4 days after it has been sent. If you have any questions or concerns about your shipment, we urge you to contact us so we can make sure it gets to you.
How Does The Refund Policy Work?
Simply give us a call at 1-888-281-6816 or email us at mail@suncoastsciences.com for return instructions. Once we have received your completed return form with your valid return tracking number, we will issue your refund. If you do not reply, we will refund once our warehouse has recorded your return. Please note, the warehouse can take up to 2 weeks for this process.
Order With Confidence
We've Got Your Back
All Sun Coast Sciences orders come with:
Free Shipping
You'll typically pay no more than $5 for shipping, and many of our packages include free shipping. We ship USPS First Class, and packages go out every night of the week. Most customers receive their orders in four days or less.
A 365-Day Guarantee
If you don't love our products, just call or write in, and we'll be happy to refund you. We make it easy and hassle-free to get your money back.
3rd-Party Testing
All of our ingredients are tested for purity upon receipt. Then, after each production run, our products are inspected at a third-party lab for integrity and potency. What you see on the label is what you get.
No Hidden Health Risks
Dr. Rosenberg is extremely careful about ingredient selection. Whenever possible, he chooses certified NON-GMO ingredients. And when our products contain allergens, we make sure it's clearly labeled.
Choosing a selection results in a full page refresh.