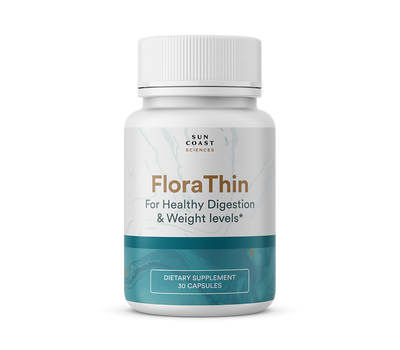 Dr. Mark Rosenberg on FloraThin
It's not a probiotic, it's a "SuperBiotic"! FloraThin features 6 potent, non-dairy strains of probiotics that provide a 20 billion CFU probiotic army to take back control of your gut, health and weight! If you want to beat the bloat and the gas, boost your energy, and enjoy smooth and regular digestion, then don't miss FloraThin with every meal!
Dr. Mark Rosenberg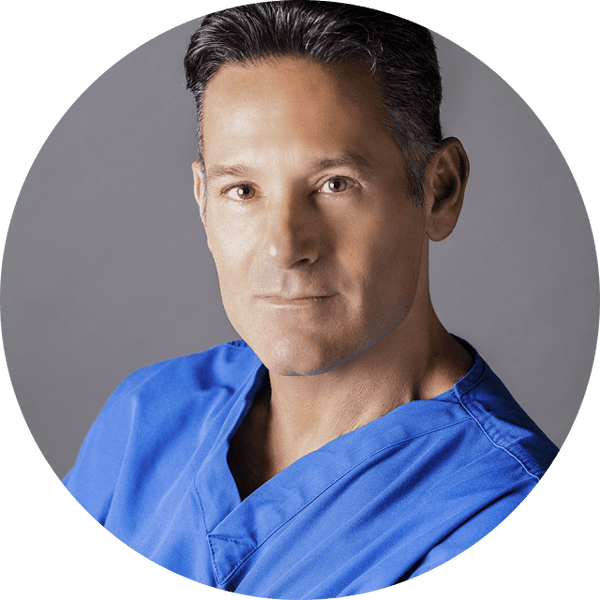 The Top Reasons To Take FloraThin
According To The Clinical Studies

6 Strains of Probiotics
We selected 6 different strains of probiotics, each with their own set of benefits. Some help with digestion, some ease bloating, and others help with weight control. It's full-spectrum support for your gut!

20 Billion CFUs
FloraThin has 20 billion colony forming units. It's a fancy way of saying that it's extremely potent, to help counteract all the bad bacteria formed by the sugars and processed foods in so many of our diets.

Non-Dairy, and Non-Histamine Producing
You'd be surprised how many popular probiotics are derived from dairy! But not FloraThin - our six strains are all non-dairy, so they won't provoke a histamine response. For anyone with a sensitive stomach, FloraThin can be the first probiotic that delivers results, without side-effects.
Every individual is unique. As such, your results can and will vary. These statements have not been evaluated by the Food and Drug Administration. This product is not intended to diagnose, treat, cure or prevent any disease or illness.
Designed With Care
By Dr. Mark Rosenberg
All Sun Coast Sciences formulas are carefully designed by Dr. Mark Rosenberg, to ensure clinical dosing, of the best ingredients, with superior bioavailability. In FloraThin, you'll find...
How Much To Take
& When To Take It
A standard serving of FloraThin is one capsule per day. However, for extra support you are welcome to take two, or even three servings per day.
Frequently Asked Questions
With Dr. Mark Rosenberg
Why do you call FloraThin a superbiotic?
This formula was designed to give your gut everything it needs to stay healthy! Our probiotics were selected for full-spectrum gut health support - from gas and bloat control, to helping you keep your weight down. This formula goes well beyond most probiotics, and delivers real benefits that you'll feel with every meal, and that you'll see in the weeks and months ahead.
What is a histamine response, and how does FloraThin help?
Histamines are little cells that boost blood flow, in areas of the body where there's an allergic reaction. Some popular probiotic strains have been shown cause irritation and provoke a histamine response in the gut - not what you want from your probiotic! The six strains in FloraThin were specifically chosen to avoid a histamine response. So for anyone who's tried other probiotics and been let down, this formula can be the one that finally delivers on the "probiotic promise."
Why did you select these six strains of probiotics?
As you read the descriptions above, you'll see that each strain offers unique, and complimentary benefits. It's a total gut-support team, designed to help you look and feel lighter, more energized and healthier.
What does the CFU count mean?
This means how many beneficial bacteria there are in every serving. Most popular probiotics has somewhere between 1bn and 10bn CFU, but we've chosen to include 20 billion CFUs! For most people who enjoy the many tasty - but unhealthy - foods in western diets and supermarkets, this high CFU count is needed!
Is there anyone who shouldn't take FloraThin?
FloraThin's ingredients are safe and effective, and shown to have no adverse effects. As with all supplements, you should speak with your healthcare provider if you have any concerns.
Order With Confidence
We've Got Your Back
All Sun Coast Sciences orders come with:
Free Shipping
You'll typically pay no more than $5 for shipping, and many of our packages include free shipping. We ship USPS First Class, and packages go out every night of the week. Most customers receive their orders in four days or less.
A 365-Day Guarantee
If you don't love our products, just call or write in, and we'll be happy to refund you. We make it easy and hassle-free to get your money back.
3rd-Party Testing
All of our ingredients are tested for purity upon receipt. Then, after each production run, our products are inspected at a third-party lab for integrity and potency. What you see on the label is what you get.
No Hidden Health Risks
Dr. Rosenberg is extremely careful about ingredient selection. Whenever possible, he chooses certified NON-GMO ingredients. And when our products contain allergens, we make sure it's clearly labeled.
Choosing a selection results in a full page refresh.