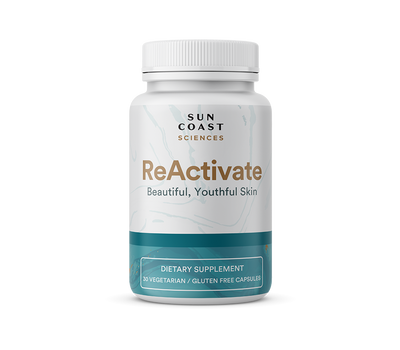 Dr. Mark Rosenberg on ReActivate
As we age, our skin cells get old, lumpy and lifeless - a condition known as "senescence". So ReActivate helps flush those cells away, making way for fresh, tight, healthy skin. How will your skin react? Well, your fine lines could get ironed out… your sagging skin could "snap back" firmer and tighter… and your young, bouncy elasticity could return. It's just one little capsule a day to keep your skin tight, firm and young. Here's what's in ReActivate to make it happen:
Dr. Mark Rosenberg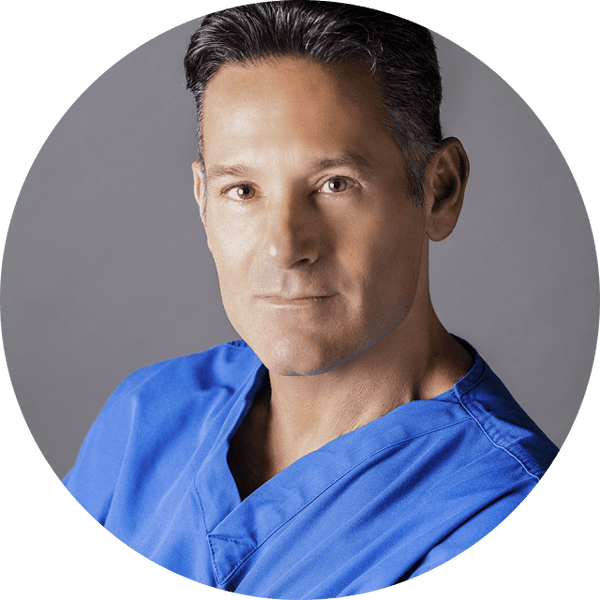 The Top Reasons To Take ReActivate
According To The Clinical Studies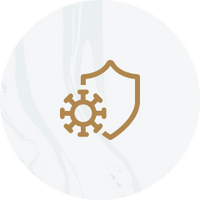 The Most Advanced Anti-Aging Compounds
Reactivate is full of clinically proven ingredients that tighten and brighten the skin, and smooth out the appearnce of wrinkles, drooping, and dryness.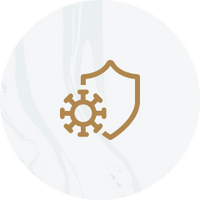 Tackle The Root Cause Of Skin Problems
Cellular decay is at the root cause of skin problems. It's where skin cells get lumpy and dull and "infect" other cells, showing up as fine lines, drooping, dryness, and sagging.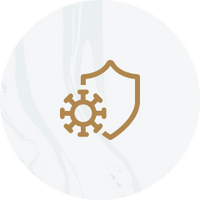 Reactivate Youthful Skin From The Inside Out
Reactivate supplies ceramosides and stimulates your skin cells to support production of fresh collagen and elastin - keeping your skin tight, bright, and glowing with just one little capsule a day.
Every individual is unique. As such, your results can and will vary. These statements have not been evaluated by the Food and Drug Administration. This product is not intended to diagnose, treat, cure or prevent any disease or illness.
Designed With Care
By Dr. Mark Rosenberg
All Sun Coast Sciences formulas are carefully designed by Dr. Mark Rosenberg, to ensure clinical dosing, of the best ingredients, with superior bioavailability. In ReActivate, you'll find...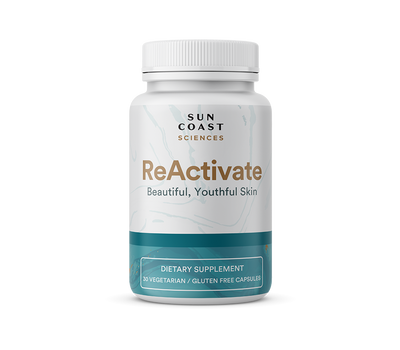 Ceramosides
In a double-blind, placebo-controlled trial, 60 women saw an 8% reduction in the apperance of wrinkles, a 15% increase in elasticity, and a 23% increase in skin moisture - after just 2 weeks. That's like taking 5 years off your skin, everywhere on your body.

Protein Boosting Matrix
Reactivate has potent doses of MSM, Silica, Manganese, Vitamin D and copper, all of which have proven clinical studies that support getting you to younger looking skin. For example, silica was proven to dramatically improve wrinkled, rough skin on women with sun-damaged skin... And copper activates an enzyme which stimulates fresh new collagen and is critical for the production of elastin. This Protein-boosting matrix is like a daily dose of "wrinkle fillers".

Antioxidant Matrix
Reactivate has a potent antixoidant matrix to flush away years or decades of senescent, decaying cells: buffered Vitamin C, high-purity turmeric, and trans-Pterostilbene. These antioxidants are proven to significantly reduce cellular decay, so that your skin gets primed to receive plump, snappy new cells - just like when it was younger and healthier.
How Much To Take
& When To Take It
For striking, healthy skin, all you need is one little ReActivate capsule a day. And for faster, even more spectacular results, you're welcome to take two, or even three capsules a day. Take it morning, mid-day, or evening, with or without food. It's an ideal after-shower ritual, and it pairs perfectly with our Complete Package Serum ;)
Frequently Asked Questions
With Dr. Mark Rosenberg
"What is ReActivate?"
ReActivate is a daily skincare supplement, clinically proven to help improve the appearance of aging skin, everywhere on the body. It combines the most advanced anti-aging compounds available, to help reverse cellular decay. When you do this, it dramatically tightens and brightens the skin, and smooths out the appearance of wrinkles, drooping, and dryness. Patients and customers see the changes everywhere on their body - the face, their neck, their upper chest, their arms, and their legs.

"What is Cellular Decay?"
This is what happens when your skin cells stop replicating, and instead, become little senescent "zombies". They get lumpy and dull, and they begin to "infect" other cells. So this is a big reason that the skin itself loses structure and clarity… and why wrinkles and sagging happen. It shows up as fine lines, drooping and dryness on the face… sagging in the jowls… and mottled, rough skin on the upper chest, the arms, and the legs.
"Who is ReActivate designed for?"
A lot of people will get great results from ReActivate. People as young as their thirties are using it for preventative care, to keep their skin as healthy as possible. And of course, people with moderate to advanced stages of Cellular Decay can see dramatic changes. For a person whose skin is showing advanced signs of Cellular Decay, the results can be striking.

"How do I use ReActivate?"
Using ReActivate couldn't be easier - it's just one easy-to-swallow capsule, once a day. Some women take it at night, before they go to bed, while others take it first thing in the morning. Each small bottle contains 30 capsules, and it fits easily into a medicine cabinet, drawer, or purse for travel. Some women like to take two capsules per day for even more dramatic results, and that's perfectly ok.

"Will this irritate my skin or my stomach?
Every ingredient in ReActivate is shown to have zero side effects, and be non-irritating. And we selected premium versions of ingredients, like our buffered Vitamin C, to ensure that it'd be extremely gentle on the gut. We've never had someone return ReActivate for irritation. But on the off chance that it doesn't sit well, of course, we're happy to offer a refund.

Order With Confidence
We've Got Your Back
All Sun Coast Sciences orders come with:
Free Shipping
You'll typically pay no more than $5 for shipping, and many of our packages include free shipping. We ship USPS First Class, and packages go out every night of the week. Most customers receive their orders in four days or less.
A 365-Day Guarantee
If you don't love our products, just call or write in, and we'll be happy to refund you. We make it easy and hassle-free to get your money back.
3rd-Party Testing
All of our ingredients are tested for purity upon receipt. Then, after each production run, our products are inspected at a third-party lab for integrity and potency. What you see on the label is what you get.
No Hidden Health Risks
Dr. Rosenberg is extremely careful about ingredient selection. Whenever possible, he chooses certified NON-GMO ingredients. And when our products contain allergens, we make sure it's clearly labeled.
Choosing a selection results in a full page refresh.