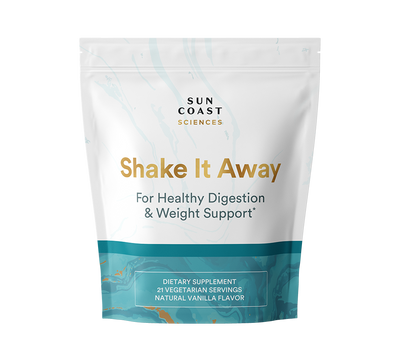 Dr. Mark Rosenberg on Shake It Away
This delicious stomach-shrinking shake targets the root cause of weight gain: your master hunger hormone. It's called ghrelin, and your stomach unleashes it when it's hungry. And if you feel like your cravings control you, then there's a good chance that your ghrelin is out of control… tugging at your brain like a relentless little toddler. That's when it's time to enjoy this stomach-shrinking shake. It literally expands in your stomach, to suppress your ghrelin and crush your cravings… so you eat less, and burn more! Plus, it nourishes your gut with all the "good stuff" it needs to stay healthy and clean… no matter what you eat.
Dr. Mark Rosenberg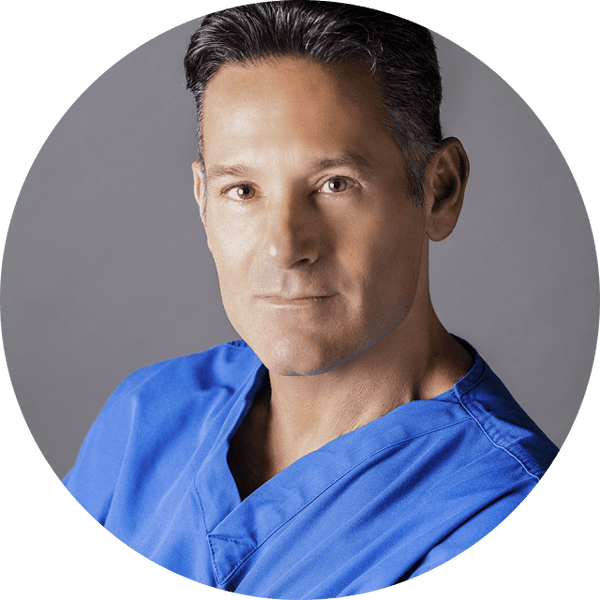 The Top Reasons To Take Shake It Away
According To The Clinical Studies

Support Healthy Weight Levels
This doctor-designed formula helps crush your cravings, to defeat your weight problems at the source. With Shake It Away, it's possible to eat less, burn more, and enjoy the body that you deserve.

Improve Your Gut Health
We've included potent doses of prebiotics, fiber, and digestive enzymes, to support every stage of digestion. Beat the bloat, enjoy more regularity and better consistency - and put the "bad old days" behind you.

Boost Your Metabolism
When you start your meals with Shake It Away… or enjoy it as a snack in between meals… you'll be getting a potent serving of our vegan protein matrix. It has the highest thermogenic effect of all the macronutrients, so your metabolism can get a boost with every serving.
Every individual is unique. As such, your results can and will vary. These statements have not been evaluated by the Food and Drug Administration. This product is not intended to diagnose, treat, cure or prevent any disease or illness.
Designed With Care
By Dr. Mark Rosenberg
All Sun Coast Sciences formulas are carefully designed by Dr. Mark Rosenberg, to ensure clinical dosing, of the best ingredients, with superior bioavailability. In Shake It Away, you'll find...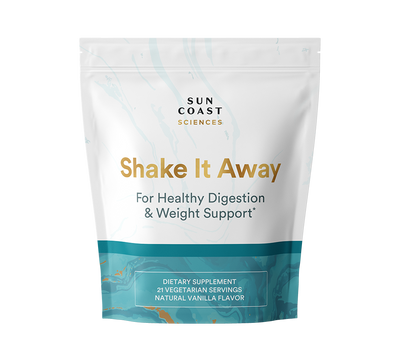 Glucomannan
This amazing fiber can absorb many times its own weight in water. Clinical studies show that it expands in your stomach, and supports healthy weight loss, without diet or exercise. You'll feel full, eat less, and burn more fat for energy.

Chromium Picolinate
Our other favorite cravings crusher - it helps shut down emotional eating, and cravings related to low blood sugar - one study showed participants eating 25% fewer carbs, with no extra willpower. Together with Glucomannan, it's a potent pair for weight loss.

Inulin
This fiber is like fertilizer for your gut. It nourishes your "good" bacteria, helping them thrive in the face of all the "bad" stuff that's in so many of our diets. You'll feel it as smoother digestion, less bloating and more regularity.

Digestive Enzymes
These enzymes help your stomach break food down, before it reaches your small intestine. We've included an extra dose, so no matter what you eat, your digestion is covered.

Pea Protein
It fills you up, nourishes your muscles, and even gives your metabolism a boost. Our vegan pea protein matrix ensures that every serving of Shake It Away makes you strong and lean.
How Much To Take
& When To Take It
Mix Shake It Away with water, coffee, or nut milk, and enjoy it 30 minutes before a meal (or whenever you feel those cravings coming on). It's a smooth, clean vanilla flavor that tastes great on its own, and mixes with anything. Shake It Away is such an easy, delicious weight loss habit that you'll probably want to double, or even triple your servings… you can enjoy it 3, 4 or even 5 times a day! And when you see the results in the mirror, who could blame you?
Frequently Asked Questions
With Dr. Mark Rosenberg
What Is The Full List of Ingredients? And Are There Any Allergans?
Shake It Away contains Glucomannan, Chromax Chromium Picolinate, Inulin, Digestive Enzymes, and a Pea Protein matrix.

It is free of all common allergens, including gluten, dairy, soy, nuts, and shellfish.
How Does Shake It Away Work, Exactly?
When you drink Shake It Away, the glucomannan expands dramatically and fills up your stomach, to help suppress your master hunger hormone, ghrelin.

That works together with the Chromium Picolinate, which helps suppress blood-sugar cravings.

Inulin and digestive enzymes work together to support healthy, bloat-free digestion, and improve your gut health.

And finally, our pea protein matrix boosts your metabolism, and supports healthy muscle, skin hair and nails.

All together, it's a simple way to fight back against cravings and support great gut health - so you can keep eating what you love without guilt.
How Do I Take Shake It Away?
Just mix up a scoop with 8-12 ounces of water, nut milk or coffee. For best results, take it 30 minutes before your biggest meal of the day. And of course, enjoy it anytime you want to fill up and fight back against hijacked hunger hormones.
Can I Take More For Better Results?
Absolutely, that's the best part! While Shake It Away is not a meal replacement, it can help you eat less throughout the day. Some people enjoy it before every meal, and even in between meals to help with cravings. Best of all, you can mix it into smoothies… coffee drinks… even with hydration packets.

And thanks to the one-year guarantee, many new customers are buying 3 or 6 unit pouches, and starting their Shake It Away regimen with 3 servings a day for the first month. Since there's no risk, it's an effective way to get results faster!
Can Shake It Away Help Me Be More Active?
For many people, the answer is YES! That's because they simply feel better - less bloating, more energy, and far peppier. There's a good chance that you'll be craving more physical activity, and enjoying the best days of your life to their fullest.
How Long Does It Take To Experience Results?
This varies from person to person, as well as other lifestyle factors such as diet, movement, and current health levels. For most people, they feel it in their gut within 4-7 days - lighter and cleaner. And the results typically become noticeable in 14-30.

That said, the most significant results come after ninety days of continued use. This gives your body a chance to settle into a new, healthier normal. That's why Dr. Rosenberg recommends purchasing the 3-month or 6-month supply, or simply starting a monthly delivery subscription.
How Quickly Will I Receive My Order?
Shake It Away orders are packed every afternoon, M-F. We ship from two warehouses on both sides of the country, and most orders in the continental U.S. are delivered within 3 days via USPS Priority Mail.

If you have any questions or concerns about your shipment, we urge you to contact us so we can make sure it gets to you.
How Does The Refund Policy Work?
Simply give us a call at 1-888-281-6816 or email us at mail@suncoastsciences.com for return instructions. You'll work with a courteous Customer Happiness team member, and there will be no hassle or stress in requesting a refund. Once we have received your completed return form with your valid return tracking number, we will issue your refund. If you do not reply, we will refund once our warehouse has recorded your return. Please note, the warehouse can take up to 2 weeks for this process.
Order With Confidence
We've Got Your Back
All Sun Coast Sciences orders come with:
Free Shipping
You'll typically pay no more than $5 for shipping, and many of our packages include free shipping. We ship USPS First Class, and packages go out every night of the week. Most customers receive their orders in four days or less.
A 365-Day Guarantee
If you don't love our products, just call or write in, and we'll be happy to refund you. We make it easy and hassle-free to get your money back.
3rd-Party Testing
All of our ingredients are tested for purity upon receipt. Then, after each production run, our products are inspected at a third-party lab for integrity and potency. What you see on the label is what you get.
No Hidden Health Risks
Dr. Rosenberg is extremely careful about ingredient selection. Whenever possible, he chooses certified NON-GMO ingredients. And when our products contain allergens, we make sure it's clearly labeled.
Choosing a selection results in a full page refresh.