Dr. Steven Sisskind on VitaCell+™
We designed VitaCell+ to "calm the inflammatory fire" in a brain that's agitated from occasional stress, poor diet, toxin exposure, or occasional sleeplessness. This daily formula that delivers immediate, "feel it" results in energy and clarity - give it a try and you'll see for yourself!
Dr. Steven Sisskind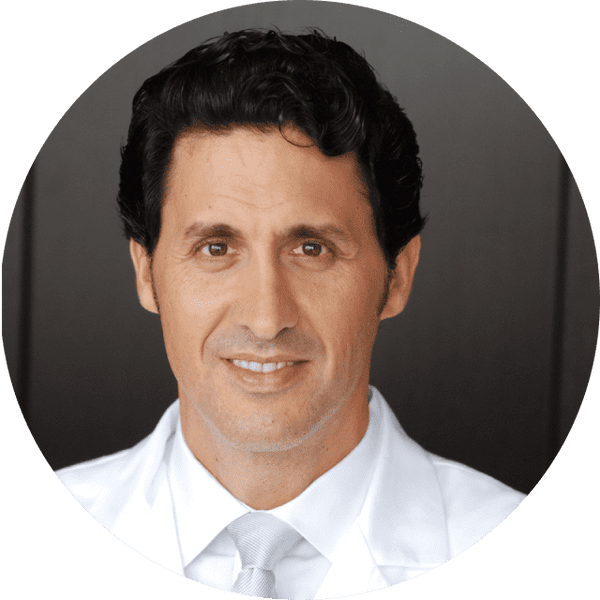 The Top Reasons To Take VitaCell+™
According To The Clinical Studies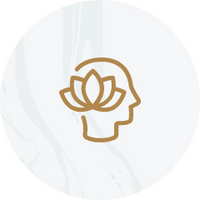 Improved Memory, Clarity & Cognition
Targets occasional neuroinflammatory "fires" in the brain, and supports soothing balance. You'll feel it as sharper recall and problem-solving, and we have the clinic results to prove it!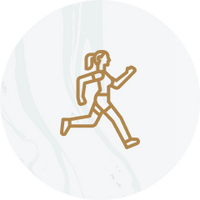 Natural, All-Day Energy
When the brain gets a chance to "cool down," it unleashes all the natural energy that's been raging as acute, occasional inflammation. So it's 100% natural, jitter-free, and joyful.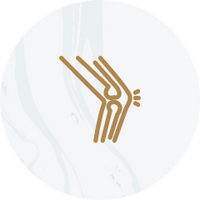 Comfortable Joints and Muscles
VitaCell+ doesn't just work in the brain. For many customers, it unlocks whole-body freedom that they thought they'd lost.
Every individual is unique. As such, your results can and will vary. These statements have not been evaluated by the Food and Drug Administration. This product is not intended to diagnose, treat, cure or prevent any disease or illness.
Designed With Care
By Dr. Steven Sisskind
All Sun Coast Sciences formulas are carefully designed by Dr. Steven Sisskind, to ensure clinical dosing, of the best ingredients, with superior bioavailability. In VitaCell+™, you'll find...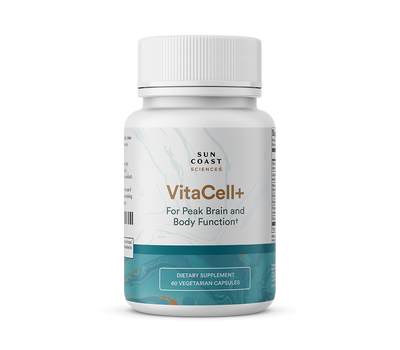 LongVida-Optimized Curcumin
With over 23 clinical studies behind it, this curcumin stands alone. One double-blind, placebo-controlled study showed that adults had better working memory, and lower fatigue, anger and confusion, just one hour after taking it! A second clinical study - also double-blind, and placebo-controlled - showed very similar results at the four week mark… showing that these astounding results can last.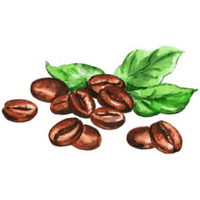 CherryPure Tart Cherry Extract
This potent flavonoid has proven inflammatory-balance properties. In one study, weight lifters who trained with CherryPure were stronger, and less sore, following their workouts. Another study showed that endurance athletes who ran a half-marathon performed 13% faster and reported a 34% reduction in post-race soreness. If CherryPure delivers these benefits to athletes, imagine what it can do for you!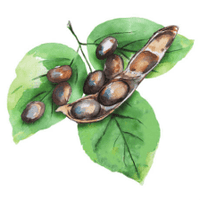 Cocoa Extract
Out of the top 1,000 flavonoid-rich foods, cocoa contains the highest amount of flavonoids per milligram. The specific flavonoids found in cocoa work by supporting healthy, balanced production of an inflammatory protein called Interleukin 1-Beta.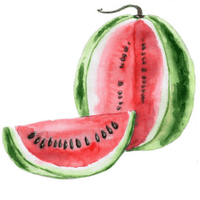 Boswellia Serrata
Boswellia has been shown to regulate production of an inflammatory cytokine called TNF-alpha, through pathways that other flavonoids are unable to regulate. It's also been shown to support neurons as the brain gets older, and to promote feelings and calm and wellbeing.
Quercetin
A potent flavonoid that promotes, healthy, balanced levels of IL-6, and TNF-a, two "troublemaker" cytokines that can lead to an overactive inflammatory response.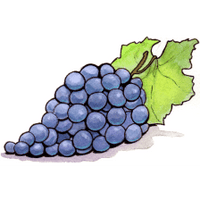 Resveretrol
This flavonoid is produced by grapes, to protect them from harsh sunlight, and is most often found in red wine. Multiple studies have shown that it support healthy, balanced production of an inflammatory cytokine called NF-kB.

EGCG
It's the best source of a flavonoid called a "catechin," which supports everything from detoxification, to targeted immune response management, to the release of natural energy stores.
How Much To Take
& When To Take It
The recommended dose is two capsules daily, taken with the first meal of the day. In times of acute immune stress, it's perfectly fine to take up to six capsules daily.
Frequently Asked Questions
With Dr. Mark Rosenberg
How does VitaCell+ work?
This formula targets occasional inflammation, in the brain and body. Some inflammatory proteins - we think of them as "first responders in the immune system" - are useful in small doses, but harmful and destructive if they get out of hand. This can happen in the gut, in joints, in the circulatory system, and even in the brain. VitaCell+ can support healthy, balanced levels of these inflammatory proteins in the brain and the body - which for most people feels like tremendous relief!
What causes neuroinflammation?
This is when the brain's "defense" cells - microglia - get provoked. It's exactly what happens when someone has a concussion, but it can also be caused by things like poor diet, lack of sleep, toxin exposure, and even aging. Since the brain doesn't have any pain receptors, most people experience it as bran fog and low energy.
How can VitaCell+ help with neuroinflammation?
Ingredients in VitaCell+ can promote balanced, healthy microglial activity. For many people, that brings tremendous mental clarity, and the release of pent-up energy stores.
Does VitaCell+ have any other benefits?
While VitaCell+ was designed first and foremost to support brain health, it works everywhere in the body. For many customers, taking VitaCell+ is like feeling their whole body coming out of an oppressive lockdown.
Is there anyone who shouldn't take VitaCell+?
This formula is safe and effective for people young and old. We have young athletes who depend on VitaCell+ for peak performance, and elderly retirees who use it to keep their memories fresh and sharp. The ingredients in VitaCell+ are known to be safe and effective, and have no proven side effects or interactions.
How long will it take for VitaCell+ to work?
Some people experience results right away, while others take 1-3 weeks. For best results, take VitaCell+ daily for at least 8 weeks.
What's the difference between VitaCell+, and BioShieldMD?
It's true that they share some ingredients, and are both flavonoid-based formulas. VitaCell+ exclusively features Longvida-Optimized curcumin, which has over 23 clinical studies demonstrating its benefits. Meanwhile, BioShieldMD has much higher doses of Quercetin, as well as added Vitamins C, D and Zinc. VitaCell+ Both formulas deliver potent immune support, and both formulas support a healthy inflammatory response. We believe VitaCell+ is a better choice for those who specifically want targeted brain health support, while BioShieldMD is optimized for whole-body immunity, and easy, normal breathing.
Order With Confidence
We've Got Your Back
All Sun Coast Sciences orders come with:
Free Shipping
You'll typically pay no more than $5 for shipping, and many of our packages include free shipping. We ship USPS First Class, and packages go out every night of the week. Most customers receive their orders in four days or less.
A 365-Day Guarantee
If you don't love our products, just call or write in, and we'll be happy to refund you. We make it easy and hassle-free to get your money back.
3rd-Party Testing
All of our ingredients are tested for purity upon receipt. Then, after each production run, our products are inspected at a third-party lab for integrity and potency. What you see on the label is what you get.
No Hidden Health Risks
Dr. Rosenberg is extremely careful about ingredient selection. Whenever possible, he chooses certified NON-GMO ingredients. And when our products contain allergens, we make sure it's clearly labeled.
Choosing a selection results in a full page refresh.