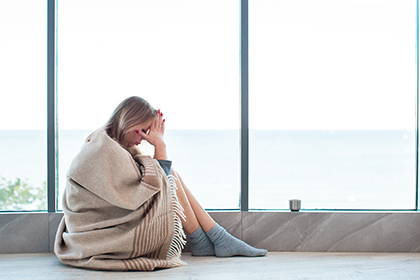 Have you noticed your skin feeling dryer lately?
Do your cheeks or forehead seem duller, or lack your usual glow?
Do certain areas on your body seem to have a reduced ability to heal?
Now if you've been reading our emails, you're probably aware that one of the leading causes of poor skin health is excess stress.
But did you know that different types of stress can affect your skin in different ways?
And when you know the exact root causes of poor skin, there are some simple steps you can take to drastically reduce your stress levels and improve your overall skin health.
But first, when we're talking about stress, it's important to recognize some of the key differences between the two main types of stress: chronic stress, and transient (acute) stress.
Chronic stress is the constant sense of feeling pressured or overwhelmed for an extended period of time. Think of situations like a long-term work project, lingering tension in an important relationship, or even something as basic as a prolonged lack of sleep. These are all common triggers of chronic stress.
Transient stress, also known as acute stress, can be any stress you suffer with for a short period of time. Temporary situations like traffic jams, brief arguments, being late for a meeting, and so on. There are many times in our day to day life we can end up feeling this kind of transient stress.
Transient stress often fades with time. But chronic stressors can stack up without you realizing, causing your body's production of cortisol and other hormones to shoot up dramatically. Cortisol, the "stress hormone", can set off inflammation inside your body, leading to restricted blood vessels that may give us an aged appearance.
By consciously managing and reducing our cortisol levels, we can avoid or even reverse some of the damage inflicted on our appearance from years of chronic stress.
As well as getting enough sleep and eating healthy food, here are 5 easy ways you can reduce stress to help achieve healthy, glowing, and radiant skin:
1. Take regular walks.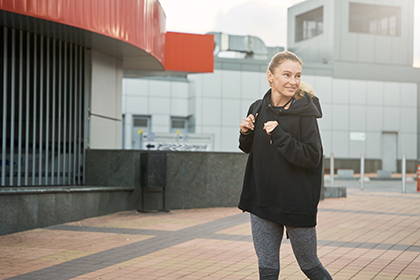 Walking is a great way to manage stress. The movement of your body and changing scenery can help relinquish your mind from ruminating thoughts that can seem to be stuck on loop.
Getting your body up and active also releases endorphins, the neurotransmitters that make you feel warm and fuzzy. And the best part is, walking is simple, effective, and free!
Also, walking does not have to be done at a fast pace. A stroll at a comfortable pace can also promote healthy relaxation.
2. Plan leisure activities.
Leisure activities are a great way to spend your downtime.
Research has also shown that when we consciously set aside time for leisure, we're less likely to commit to other unhealthy behaviors.
So it's worth taking the time to do something you enjoy. Whether it's meditation, yoga, playing sport in the park, or catching up with old friends over a board game—regular leisure activities are a surefire way to manage your stress.
3. Hydrate consistently.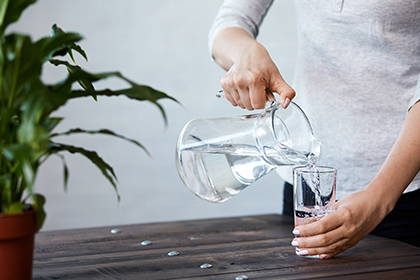 Water. Water. Water.
When you don't get enough water, your whole body grinds to a halt. A well-oiled human body requires adequate H2O to keep it functioning.
And not only is this miracle liquid great for your digestive health, it'll also help you reduce stress by literally flushing out excess toxins, including stress hormones, from your body.
So try carrying a water bottle with you, or try placing one at your desk at work or next to your couch at home. The more you remember to hydrate, the more stress you'll be able to wash away.
4. Take a hot bath.
Not only is this a great way to relax your muscles, it's one of the best strategies to undo stress!
Hot baths are known to help:
Release endorphins

Increase blood flow to the skin

Lower blood pressure

Help you fall asleep quicker

Relieve muscle tension

And many other amazing health benefits!
5. Reach out to friends and family.
It helps us to get our thoughts out into words. That's why a quick chat or meetup with friends can relieve a big chunk of the tension you're feeling.
Whether it's time to share your thoughts and seek advice, or merely to be in the company of others—it's been proven that spending time near loved ones can have positive benefits to your stress.
The trick here is to focus on in person interactions. While a call on the phone or few text messages is fine, nothing beats a physical connection in real life.
The more thoughtful, slow, and intimate your interactions are with friends and family, the more likely you'll receive the full range of positive benefits.
To your health,
Dr. Mark Rosenberg