As we enter the second week of the New Year, I wanted to make sure every single one of my readers knows how to maximize the benefits from our Sun Coast health formulas!
Whether your goal is fat loss, reduced inflammation and joint pain, improved mental focus, or nearly any other health goal you can think of, Sun Coast Sciences has a formula that will help you…
IF you use it correctly.
You see, I talk to many patients every day who've tried our formulas, and don't see the results they want. When we make a few simple adjustments, they're blown away by their results.
Here are the three biggest supplement mistakes my patients make… and my best tips on how to fix them.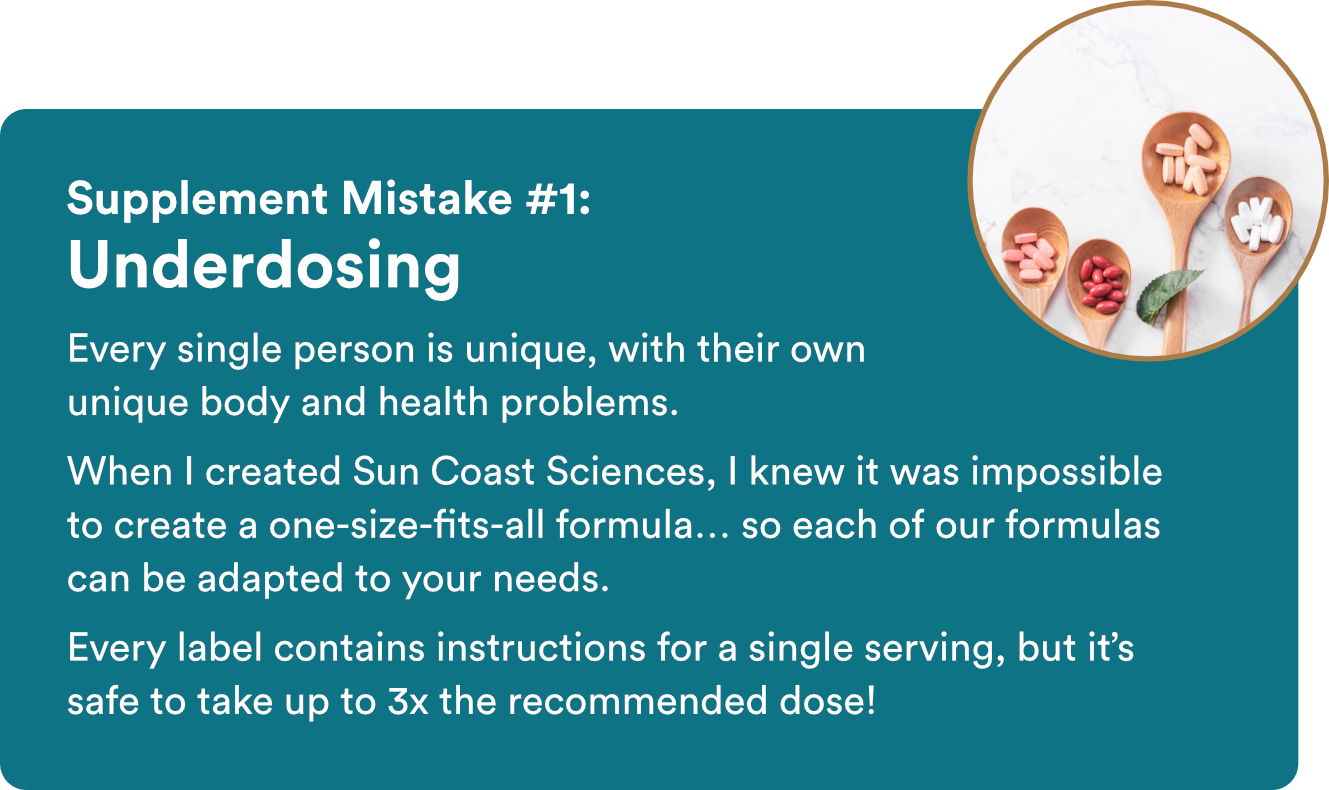 Unlike prescription drugs, Sun Coast Sciences formulas are made from high-quality, natural ingredients. So you won't see any negative side effects from taking a little extra, especially in the beginning.
My advice? If you haven't seen the results you want with a single serving, try taking a double or even triple serving of your favorite formula—you'll be blown away by the results!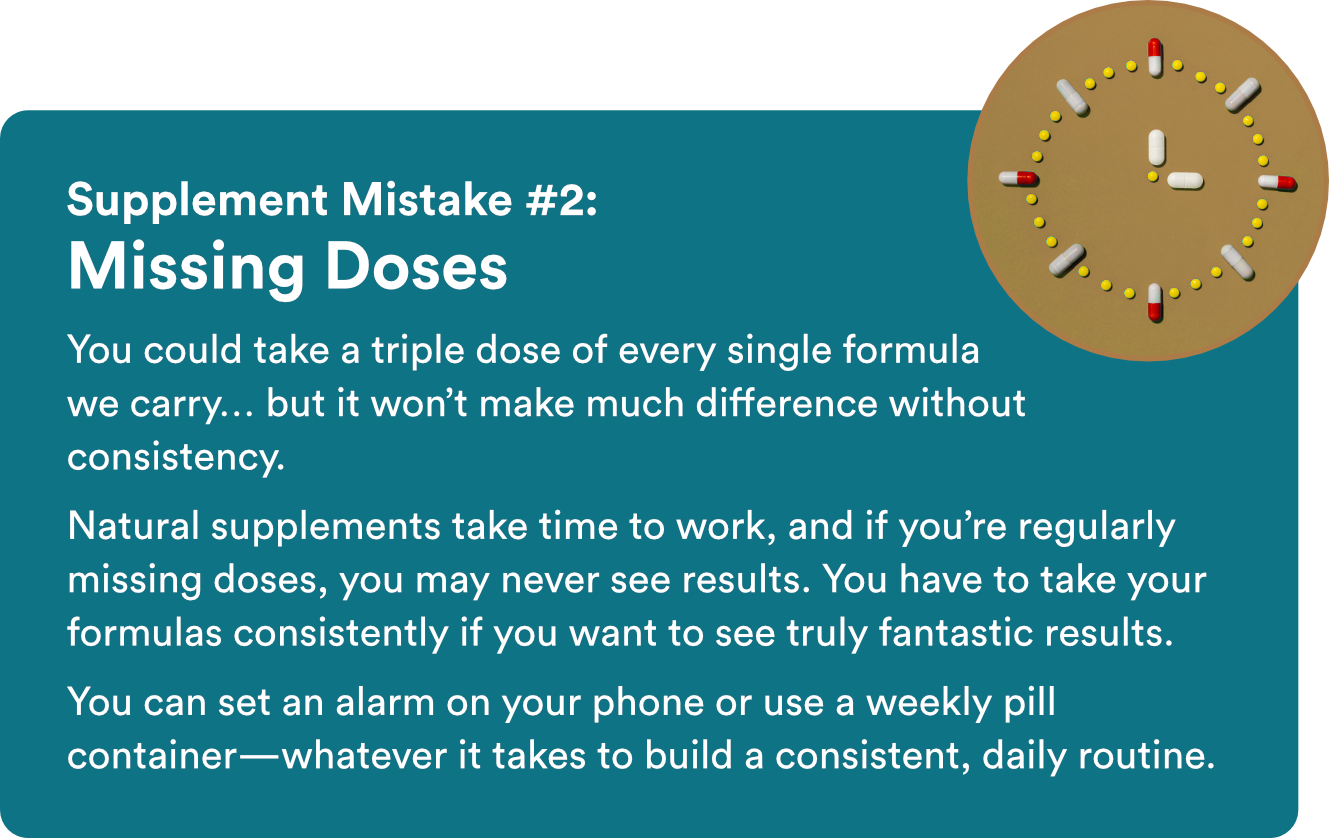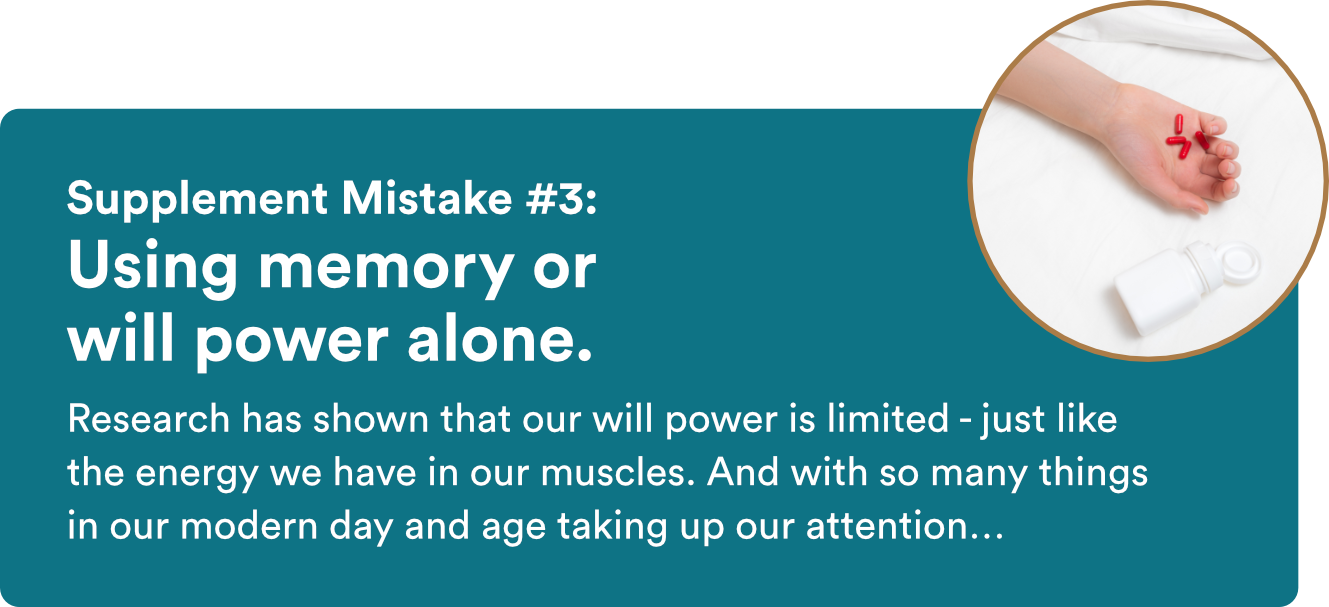 Plus all the normal to-do's of life that may not be the most enjoyable…trying to rely on memory or willpower alone to stick with your supplements is an uphill battle.
Instead…
"Stack" your supplements with another habit.
You always brush your teeth, right?
Why not use those ingrained habits to your advantage by "stacking" your supplement routine on top. Before long, taking your supplements will be second nature to you.
So there you have it -stay consistent with your supplements, and the brand new you is just around the corner!
To your health,
Dr. Mark Rosenberg